Introducing Immune Support® by Life Renew!
Supports healthy immune function in people under constant stress from chronic conditions like nerve damage, joint pain, and more!
Are you constantly dealing with...
A lingering cold?
Frequent stomach aches or nausea?
Chronic fatigue?
Frequent infections?
Chronic swelling & inflammation?
If so, your may be dealing with a weakened immune system.
Chronic conditions like nerve damage or joint pain place extra stress on your immune system - overloading it and making you more susceptible to harmful bacteria and foreign organisms that can cause respiratory illnesses (like the flu or common cold), infections, fatigue, and more.
This can leave you feeling like you're always under the weather - and wipe you off your feet for days or even weeks.
And if you're already dealing with chronic pain, that's the LAST thing you need!
Which is why we created our NEW Immune Support Formula® with 25 proven ingredients to support a strong, healthy immune system!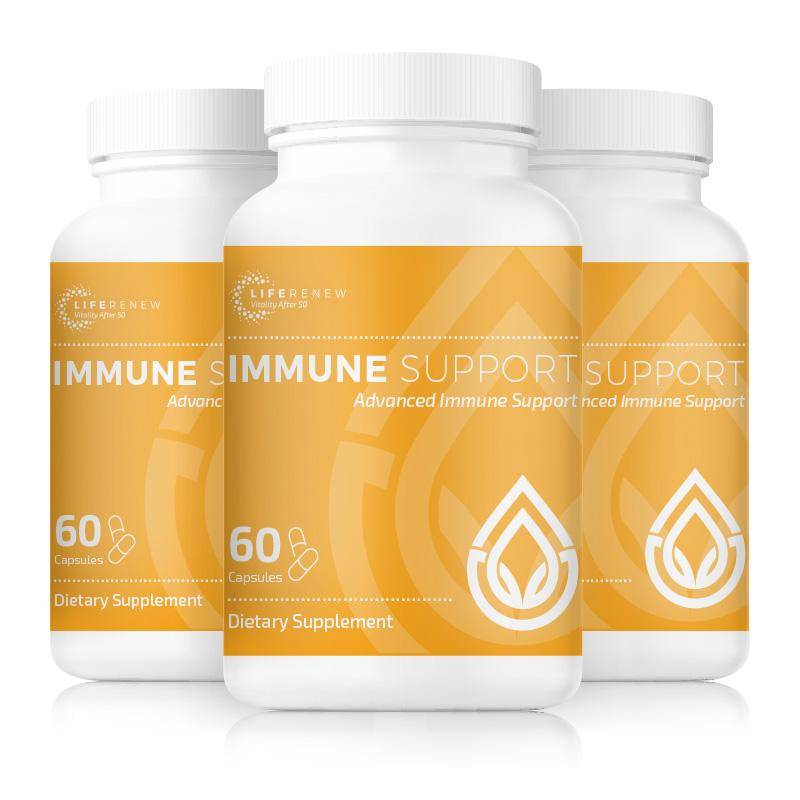 Save $24 on a 3pk Bundle!
Specially formulated to strengthen weakened immune systems so you don't feel sick all the time!
The ingredients in this formula have been shown to help:
+ Support a healthy immune system to defend against infection
+ Reduce severity & duration of infections like the common cold or flu
+ Reduce the risk of chronic inflammation by promoting a healthier inflammatory response in the immune system
+ Increase concentration of fatty acids that help prevent immune system from overheating
+ Promote the activation of specialized cells that detect and destroy harmful bacteria & other harmful organisms.
+ Increase healthy gut bacteria for a stronger immune response.
+ Reduce cell death by neutralizing the harmful free radicals that cause oxidative stress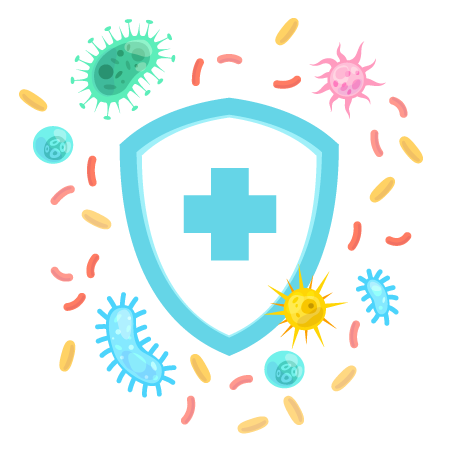 The "Secret Sauce" That Makes This Formula So Powerful...
Every ingredient in our formula went through a rigorous review before finally making the cut. And while each one is backed by numerous studies, there's one that stands out above the rest.
It's called Beta-glucan...or, as researchers often refer to it: Nature's Super Medicine.
They are healthy fibers that are digested by certain species of your gut bacteria.
Beta-glucans are used clinically against diabetes, cancer, and high cholesterol, as well as to boost the immune systems of people whose immunity has been compromised by radiation, chemotherapy, stress, and other conditions.
Studies show the following benefits for your immune system from beta-glucans:
+ Increases healthy gut bacteria
+ Reduces non-beneficial bacteria
+ Reduced LDL (bad bacteria) among the study subjects from 107.4 to 93.8 MG/DL
+ Rise in concentration of short chain fatty acids that help fight chronic inflammation AND prevent immune system from overheating
+ Reversed immune system paralysis in patients whose immune systems had been compromised from sepsis.
Simply put, beta-glucans help weakened or disabled immune systems perform their functions again - and boost overall immune response.
And that's just ONE of the 25 immune-boosting ingredients in our formula!
Review the label yourself to see ALL the powerful ingredients in our formula.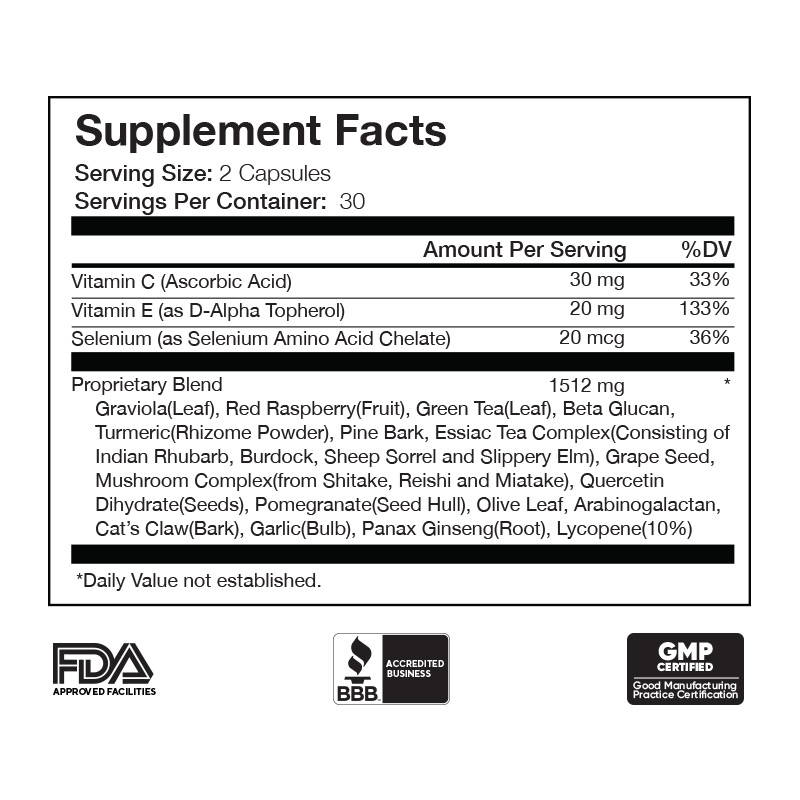 Limited Time Offer!

Save $24 when you buy 3 bottles: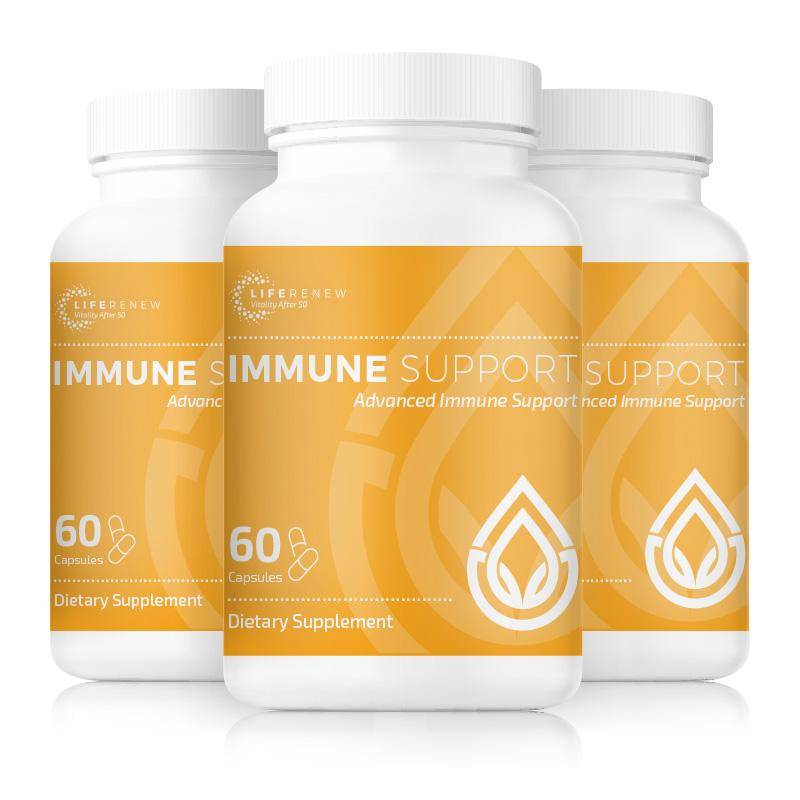 Immune Support Formula ~ 3 bottles ~ $24 OFF reg. price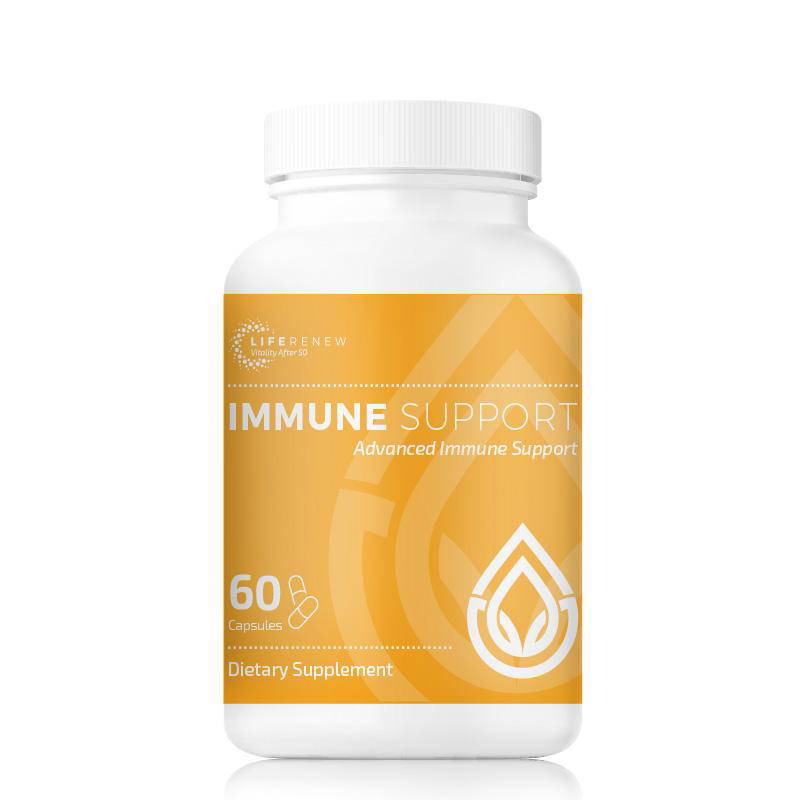 Immune Support (1 bottle)
Immune Support (3 bottles)
Reg. $111 | Discount Bundle Price: $87 ($24 OFF)
Backed By Our 1 Year Guarantee!
Like all of our products, your purchase of Immune Support Formula® is covered by our 1 year guarantee. If you're not satisfied with the results, you have up to one year to get a refund on your most recent order - no questions asked!