ARE YOU SUFFERING FROM STIFF OR PAINFUL JOINTS?
DO YOU LONG FOR THE MOBILITY AND FLEXIBILITY YOU ONCE ENJOYED

?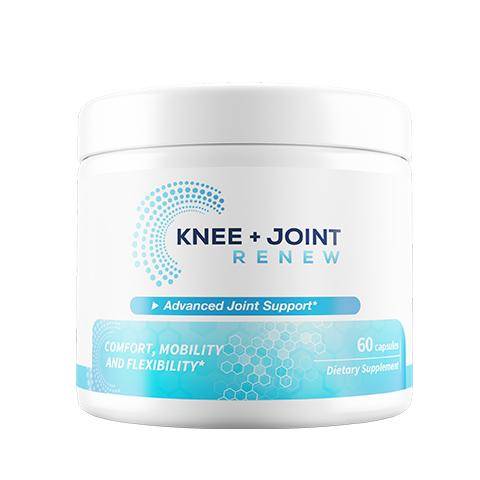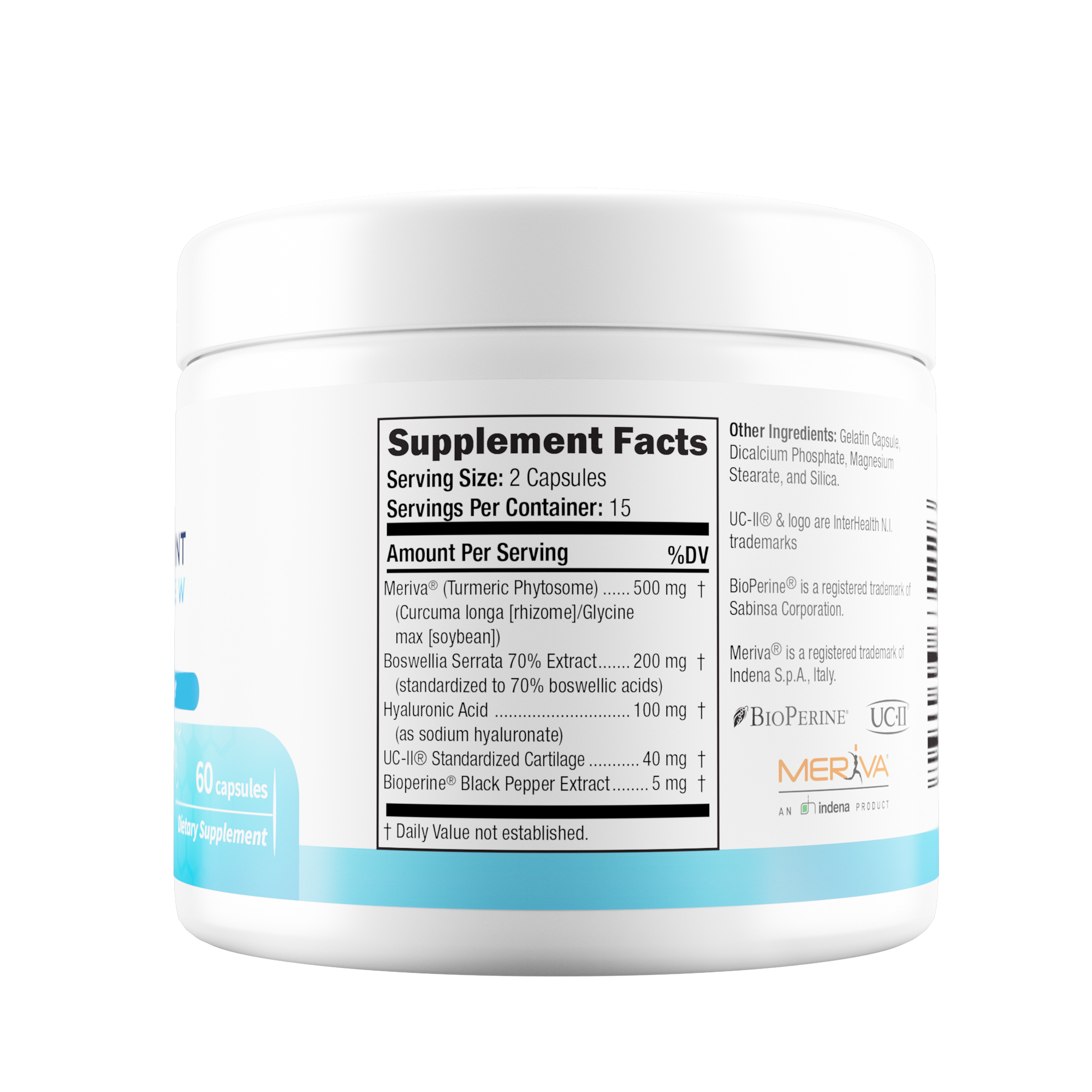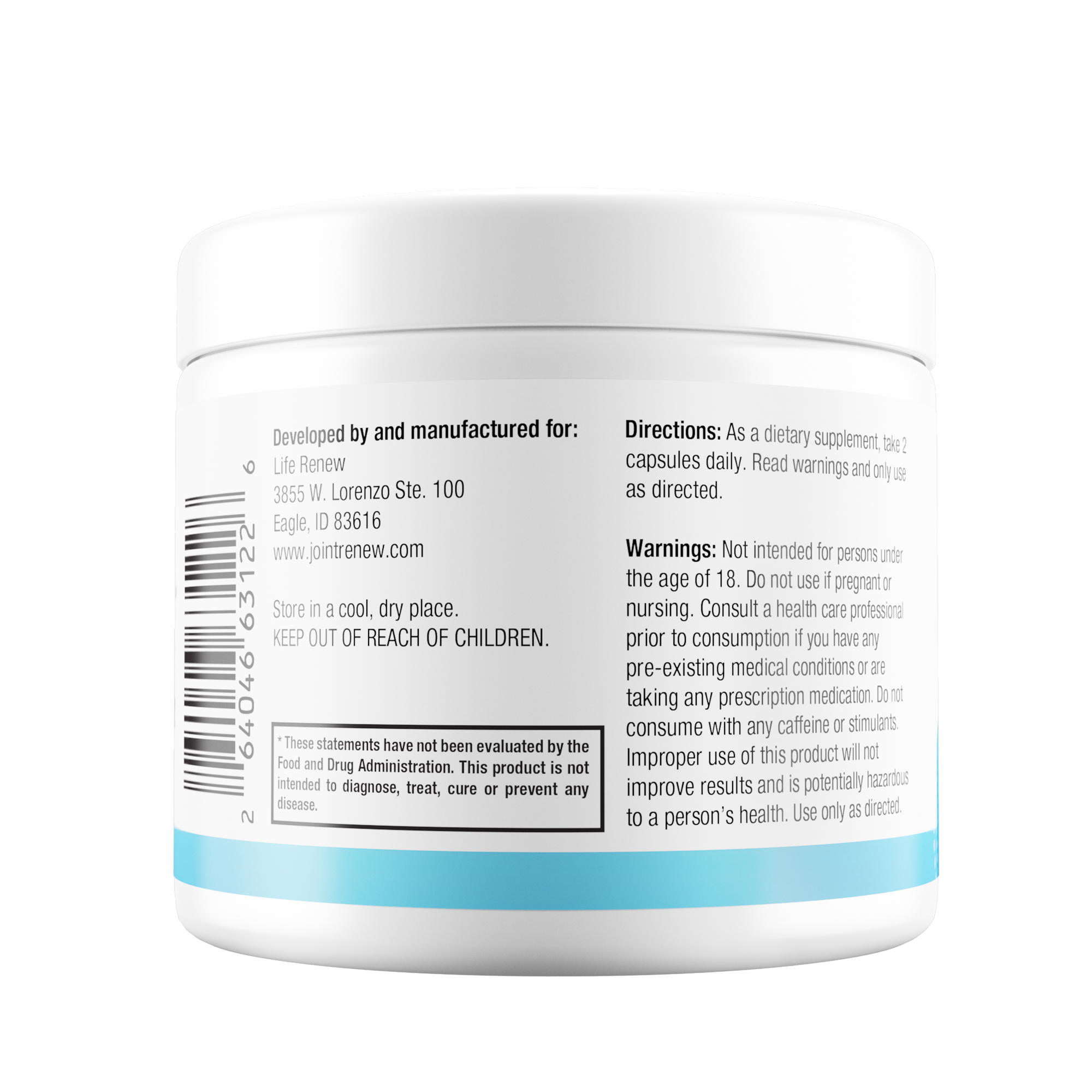 If you're tired of being let down by joint supplements that don't work AND want positive results (backed by a 'no-questions asked' money back guarantee), then keep reading…
Knee + Joint Renew® has set a new industry standard for joint health - especially in the problem areas of knees, shoulders, hips, elbows and ankles. To begin with, it's important to know that many over the counter joint supplements contain synthetic and generic forms of raw ingredients.
Knee + Joint Renew® uses only patented ingredients that have been clinically proven over countless studies to have high absorption rates so they can be put to use by your body.
Knee + Joint Renew is specially formulated to help anyone over 50 dealing with:
    >Swelling, redness, or inflammation in the joints
    >Stiffness, immobility, or loss of range of motion
    >Joint related aches, pains, or tenderness
    >Locking of the joints
    >Limping or difficulty walking
KEY BENEFITS:
> Proven ingredients help ease joint pain
> Reduces stiffness and improves mobility
>40mg of UC-II® Collagen per dose!
>One-year money back guarantee. Not satisfied with your results? Get

a refund any time within 1 year of your most recent order!
BONUS OFFER:
Psst...do you want 2 FREE bottles of Knee + Joint Renew?
Get maximum relief when you add a bottle of our Mobility Support Optimizer.
When you use the link below to add Mobility Support Optimizer to your order, I'll send you 2 FREE bottles of Knee + Joint Renew.
It works in tandem with Joint Renew to get you faster results and relief – even in the most severe cases. In fact, 75% of users reported faster results when they took our Mobility Support Optimizer and Joint Renew formula together!
Each capsule contains 500mg of joint-relieving Meriva!
In a recent study, individuals treated with Meriva experienced a 201% improvement on a treadmill test after only 2 months. They also experienced a myriad of other health improvements including bone health, gastrointestinal health, eye health and inflammation response.
Click the button below to order your bottle of Mobility Support Optimizer for just $29 AND I'll toss in 2 FREE bottles of Knee + Joint Renew ($134 value).