"It's time to begin again. If you do, I know you'll feel terrific and love waking every single day."

Don Kennedy, DO, Ph.D., MBA, FAAFP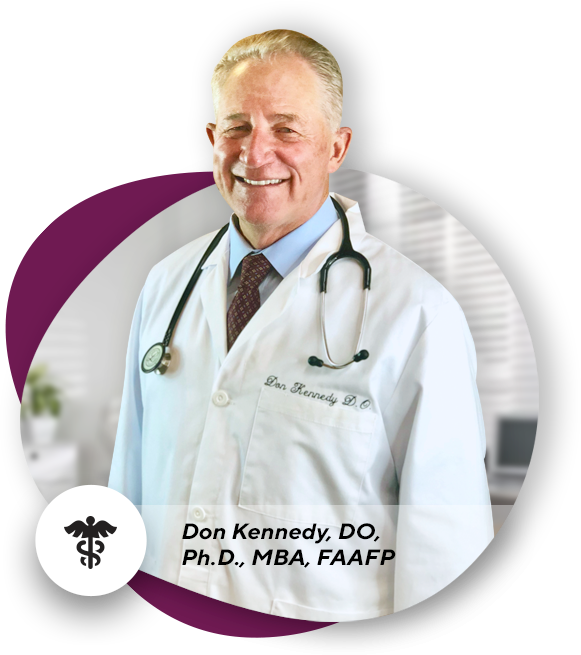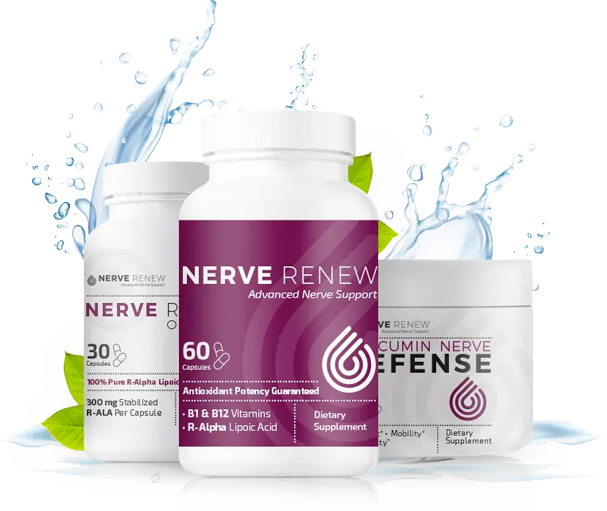 A Letter From Don Kennedy, DO

Hey there. This is Dr. Don Kennedy, Chief Medical Advisor here at Nerve Renew.
For over 35 years, I worked as a family physician with a special emphasis in geriatric care. During that time, I've "seen it all".
Over the last 10 years, I've taken a keen interest in Regenerative Medicine. A regenerative approach takes a more holistic view of health and attempts to improve health outcomes and restore or establish normal function thru a variety of ways, such as nutrition, exercise, and more.
I partnered with Nerve Renew because of their dedication to supporting nerve health through their powerful, science-backed supplements and products - which I believe can support healthy nerves.
Our mission is to show you how to support healthy nerve function with our cutting edge products, free guides and resources, and knowledgeable support team.
We will be available for you at each step of the way to offer support, share the latest science on nerve health, and help you improve your quality of life.
With that said, I want to welcome you to Nerve Renew. And as I tell my patients, it's time to begin again. If you do, I know you'll feel terrific and love waking every single day.
Don Kennedy, DO, Ph.D., MBA, FAAFP

Dr. Kennedy's Education & Experience
EDUCATION AND TRAINING
University of Health Sciences Medical School,
Kansas City Missouri
Family Practice Residency, University of Missouri
Masters in Business, Stetson University
Doctorate in Leadership, Cardinal Stritch University
Center for Regenerative Medicine, Boca Raton, Florida
CERTIFICATIONS
Certification Regenerative Medicine
American Board of Family Medicine
Certified Physician Executive
Certified Nursing Home Medical Director
AFFILIATION
American Academy of Regenerative Medicine
American Academy of Family Medicine
American Association for Physician Leaders
Member, American Medical Association
FACULTY APPOINTMENTS
American Association For Physician Leadership
Professor, Lake Erie College of Osteopathic Medicine
Professor, Stetson University
EXPERIENCE AND LEADERSHIP
Medical Director, U.S. Public Health Service
Geriatric, Family, and Regenerative Medicine
Nursing Home Medical Director and Physician
Urgent Care and Emergency Medicine
Founder CEO, Murdock Family Medicine
Founder CEO, The Surfer's Journey, LLC
Professional Coaching and Teaching
HONORS
Diplomat, American Board of Family Practice
Fellow, Rotary International
Charlotte County Physician of the Year
Dr. Kennedy's Affiliations