"It's time to begin again. If you do, I know you'll feel terrific and love waking every single day."

Don Kennedy, DO, Ph.D., MBA, FAAFPText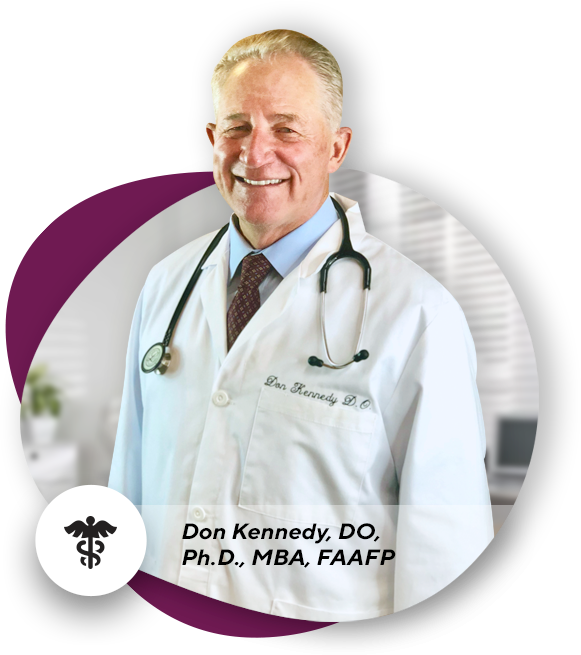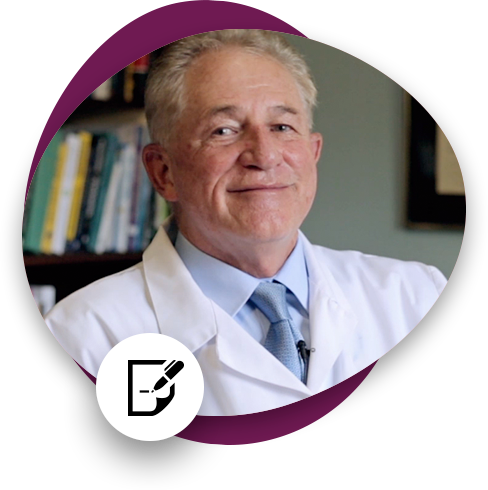 A Letter From Don Kennedy, DO

Hey there. This is Dr. Don Kennedy, I'm the Chief Medical Advisor here at Nerve Renew. And if you need help getting back to days and nights without nerve discomfort, aches, weakness, or balance issues that make it so difficult to do what makes you happy, then you've come to the right place.
In the early years of my over 35 years of geriatric practice I told patients with nerve damage that there was little that could be done. Like most doctors, I followed the guidelines and prescribed medications that blocked the discomfort and symptoms believing, as I was taught, that nerves do not heal.
I was wrong.
I don't make that statement lightly. But to admit that meant I had to "unlearn" what I'd been taught and be open to new science and research.
So, I took courses and trained in regenerative medicine, became a member of the American Academy of Regenerative Medicine, went to seminars to learn from cutting edge researchers, and joined the Foundation for Peripheral Neuropathy.
Believe me, I know nerve discomfort and I know you.
I heard you say, "My feet are burning up, Doc, I haven't slept in a week."
I saw the fatigue and frustration and understood that the "electric" pins and needles made it impossible for you to sit on the couch and relax for even ten minutes.
I watched you shuffle into the office, off balance, sometimes with a walker or in a wheelchair all because your muscle weakness had worsened.
And while nerve discomfort can make you feel depressed, frustrated, and hopeless, you need to know and learn what it took me years of training and practice to discover:
You CAN do something about it. Damaged nerves CAN regenerate.
Emerging research from prestigious universities and clinical studies have shown that people CAN and DO regenerate their damaged nerves. But like me, you have to move away from the belief that the answer to attacking nerve discomfort lies in another prescription.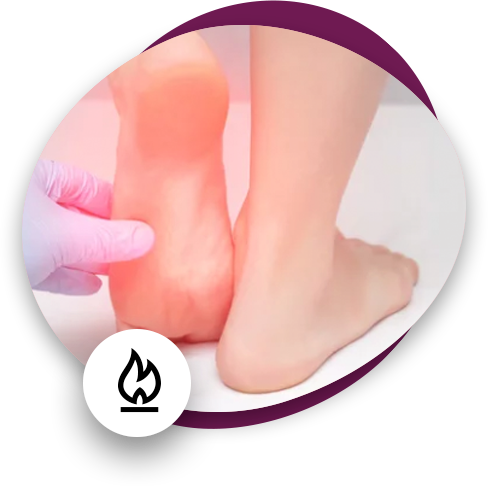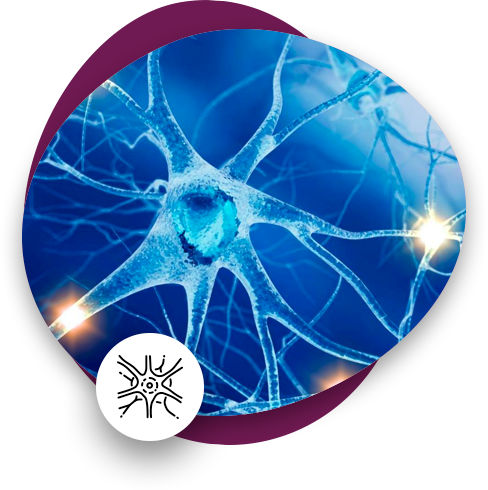 The key lies in giving your nerves the nutrition and activity they need.
That's the basis for and definition of regenerative medicine: Focusing on therapies and natural products that regenerate damaged nerves in your hands and feet so they regain their normal function.
When you support your nerves with the right vitamins & nutrients, damaged nerves can regenerate, nerve function improves, and you can reduce the discomfort.
So how do you do that?
That's where myself and the team at Nerve Renew step in.
Our sole mission is to show you how to support healthy nerve function with our cutting edge products, free guides and resources, and knowledgeable support team. Our goal isn't to just sell you a product and send you on your way.
We will be available for you at each step of the way to offer support, share the latest science on managing nerve damage, and help you improve your quality of life.

And considering the wonderful results from tens of thousands of people using Nerve Renew products, I'd say you're in good hands (and if you want to read their stories you can do that here).
With that said, I want to welcome you to Nerve Renew. And as I tell my patients, it's time to begin again. If you do, I know you'll feel terrific and love waking every single day.
Don Kennedy, DO, Ph.D., MBA, FAAFP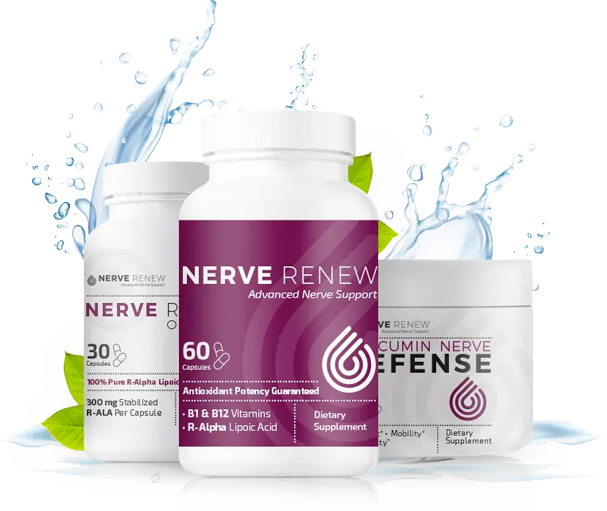 Hear More From Dr. Kennedy
EDUCATION AND TRAINING
University of Health Sciences Medical School,
Kansas City Missouri
Family Practice Residency, University of Missouri
Masters in Business, Stetson University
Doctorate in Leadership, Cardinal Stritch University
Center for Regenerative Medicine, Boca Raton, Florida
CERTIFICATIONS
Certification Regenerative Medicine
American Board of Family Medicine
Certified Physician Executive
Certified Nursing Home Medical Director
AFFILIATION
American Academy of Regenerative Medicine
American Academy of Family Medicine
American Association for Physician Leaders
Member, American Medical Association
FACULTY APPOINTMENTS
American Association For Physician Leadership
Professor, Lake Erie College of Osteopathic Medicine
Professor, Stetson University
EXPERIENCE AND LEADERSHIP
Medical Director, U.S. Public Health Service
Geriatric, Family, and Regenerative Medicine
Nursing Home Medical Director and Physician
Urgent Care and Emergency Medicine
Founder CEO, Murdock Family Medicine
Founder CEO, The Surfer's Journey, LLC
Professional Coaching and Teaching
HONORS
Diplomat, American Board of Family Practice
Fellow, Rotary International
Charlotte County Physician of the Year
Dr. Kennedy's Affiliations