FREE Access to Dr. Kennedy's Nerve Renew Success Plan ($49 value)

Virtual course with 10 video lessons + additional bonus content from Dr. Kennedy
For a limited time, get access Dr. Kennedy's 10 Step Nerve Renew Success Plan virtual course for FREE ($49 value)!
In this virtual course, Dr. Kennedy will reveal:
> 10 steps to reduce nerve related discomfort
> His proven formula to target nerves with proven vitamins & antioxidants that support nerve health
> 10+ FREE guides with tips to get the BIGGEST impact on your nerves
Each lesson includes video from Dr. Kennedy, as well as free downloadable guides to help you on your journey to support healthy nerve function.
To get your FREE limited time access to the course, enter your email address in the form on this page and we'll email you your special access link!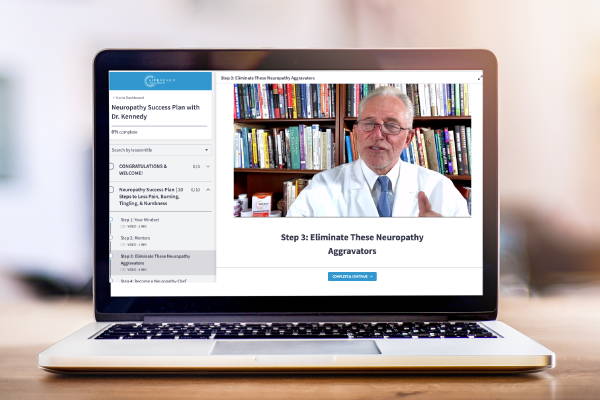 Enter your email below to receive your FREE access!
After submitting the form below, you will be redirected to the free enrollment page for this course. We'll also email you the link to the course!

"Very helpful, informative, and interactive!"
- James

"Dr. Don makes it easy to understand and I'm feeling really motivated. I can do this!"
- Brad

"Learned in lesson 3 that I was eating something that made my symptoms worse. Cut it out of my diet and noticed an immediate improvement."
- Lorraine